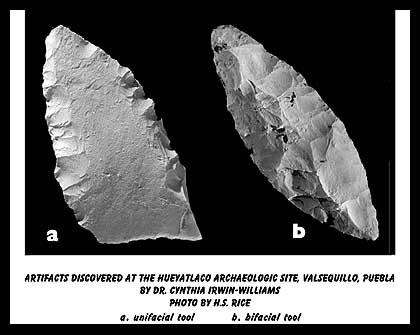 "Professor Armenta and I agreed on a program to carry on a preliminary investigation as a joint project of his institution and my own, the Peabody Museum of Harvard University...

...Field work was undertaken between April 23 and July 15, 1962...

Since the material in the existing collections represented a very wide area, well over one hundred square kilometers, the primary objective of the reconnaissance was the location of well defined localities which would be suitable for controlled excavation. Only direct association of artifacts and flakes of indubitably human workmanship with extinct fauna in situ in the Valsequillo Gravels Formation was considered as admissable evidence, and as an indication of a site to be excavated."

--Dr. Cynthia Irwin-Williams: Preliminary Report on Investigations in the Region of the Valsequillo Reservoir, 1962.